661: In this interview, we feature a conversation from our most recent Metis Strategy Digital Symposium on the topic of how data and digital capabilities are shaping the future of work with Vince Campisi, the Senior Vice President of Enterprise Services and Chief Digital Officer of Raytheon Technologies, and Edward Wagoner, the Chief Information Officer of JLL. The conversation was moderated by Metis Strategy's Co-Head of Research, Media, and Executive Networks Steven Norton. Edward discusses the evolution of hybrid working environments, the future of technology's role as a whole in how employees work and live, and how CIOs can take full advantage of facilities using technology. Vince gives his perspective on Raytheon's return-to-site strategy and bridging the physical and digital through the use of digital twins. Finally, both executives talk about the importance of sustainability and what the path forward looks like at their respective companies.
Also available on YouTube:
_____________________________________
This episode is sponsored by Cisco.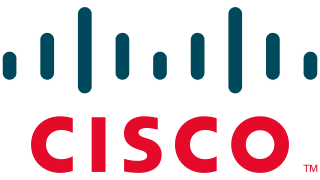 Podcast: Play in new window | Download
Subscribe: Apple Podcasts | Google Podcasts | Spotify | Email | | More
652: Vince discusses how he is creating a digital thread throughout the conglomerate. Vince gives an overview of Raytheon Technologies, its merger with United Technologies, and the two sides of his purview. He describes what the digital thread at the company looks like and how it has accelerated the pace at which the company can create minimal viable products in the space. Vince also covers how he brings both unique and common solutions to the companies under the Raytheon umbrella, how he has curated his team at the company, and how he leverages an ecosystem of partners to accomplish the speed of innovation he seeks to achieve. Finally, Vince talks about his 70-20-10 philosophy behind investing in innovation, developing a sound data strategy, and the tech trends that he believes will change the aerospace industry down the road.
Also available on YouTube:
_____________________________________
This episode is sponsored by Splunk and Cisco.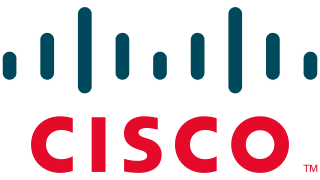 Podcast: Play in new window | Download
Subscribe: Apple Podcasts | Google Podcasts | Spotify | Email | | More
640: Bharat discusses the digitization of the defense industry and digital innovation in the industry. Bharat provides an overview of Huntington Ingalls Industries and his purview as Chief Information Officer. He describes how his team is structured and what areas under his purview are managed on a global level versus what are managed on a divisional level. Bharat details his framework for gauging the effectiveness of cybersecurity at the company and what digital innovation looks like. Finally, Bharat talks about how he curates an ecosystem of technology partners to expand the advanced technologies used to protect, connect, and integrate the armed forces as well as the trends in technology that are on his radar which will further transform the defense industry.
Also available on YouTube:
_____________________________________
This episode is sponsored by Cisco.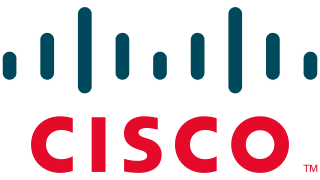 Podcast: Play in new window | Download
Subscribe: Apple Podcasts | Google Podcasts | Spotify | Email | | More
507: Honeywell Chief Digital Technology Officer Sheila Jordan discusses 
Why data is the currency of any digital transformation

How the IT organization moved from being 69% outsourced, to much more heavily insource

How the pandemic has supplied the market with a significant amount of world class talent

How Honeywell has successfully identified, hired, and onboarded new employees during the pandemic

Why video is here to stay

The increasing importance of security in a remote workforce

An overview of Honeywell's connected enterprise

The state of the union of women in IT

Sheila's take on AI
Among a variety of other topics.
___________________________________
This episode is sponsored by Zoho and Sykes

Podcast: Play in new window | Download
Subscribe: Apple Podcasts | Google Podcasts | Spotify | Email | | More
488: Ted Colbert is an EVP at Boeing and the President & CEO of Boeing Global Services. Previously, Ted was Boeing's CIO and SVP, IT & Analytics. In this episode, Ted discusses:
His experience as a Black C-suite executive at a Fortune 100 company
His career path and the importance of mentorship
Addressing racial bias in the workplace
The importance of empathy
Creating equal opportunities for career development
How Boeing is bringing in new talent by investing in historically Black colleges and universities and high school programs around the country
Among a variety of other topics.
_________________________________________
This episode is sponsored by Zoho.
Podcast: Play in new window | Download
Subscribe: Apple Podcasts | Google Podcasts | Spotify | Email | | More
450: XPRIZE Foundation CEO Anousheh Ansari discusses XPRIZE's Pandemic Alliance, a global coalition of corporate, academic, and non-governmental partners focused on accelerating solutions to the coronavirus pandemic. In the short-term, that means expanding visibility into solutions underway in areas such as remote care and access to testing. We also discuss the XPRIZE Data Collaborative which provides access to exclusive data sets and AI capabilities, how XPRIZE facilitates resource and idea sharing between alliance members, and why XPRIZE is well positioned to bring together uncommon partners to tackle this historic challenge.
To learn more and get involved, click here
To hear our interview with XPRIZE Founder Peter Diamandis, click here
Podcast: Play in new window | Download
Subscribe: Apple Podcasts | Google Podcasts | Spotify | Email | | More
Asia Miles was established as a loyalty program under Cathay Pacific 20 years ago. Though it is still owned by Cathay, Asia Miles now partners with a great number of airlines as well as through an ecosystem of partners to add value to frequent travelers with different ideas of what a great loyalty program should yield.
Michael Yung is the Head of Digital Product and Technology at Asia Miles, and over the past five years, he has helped grow the company, and to help it continue its evolution to become a digital leader in the loyalty space. He explains the evolution of the company from largely a call center-based business to one that services customers across a wide array of digital formats. He describes the different types of customers Asia Miles serves. Yung also talks about the diverse team he has built. Lastly, he details his team's creative use of blockchain for marketing campaigns using smart contracts. I caught up with Yung recently at Adobe Summit in Las Vegas, and covered all of these topics and more.
(To read future interviews like this one, please follow me on Twitter @PeterAHigh.)
Peter High: Please provide a brief overview of Asia Miles' business.
Michael Yung: Asia Miles is the loyalty rewards program of the Hong Kong-based airline Cathay Pacific Airways. Similar to any loyalty rewards program, our members can earn miles by flying, traveling, shopping, dining, or even by having a mortgage with our banking partners.Our members can redeem points for many rewards such as hotel stays or laptops. We set up our program in 1999, so we are celebrating our 20th anniversary this year. Over the 20 years, we have accumulated over 11 million members, we have about 700 partners around the world to serve those members, and we are the leading loyalty program in Asia.
If you're not thinking like a software company, you're already behind.
Software companies focus on codifying and then scaling everything they do. To do that, business subject-matter expertise and technical expertise must become one in the same, converging once siloed disciplines.
In a recent interview with Metis Strategy, Cathy Bessant, Bank of America's Chief Operations & Technology Officer, explained that convergence must apply to all companies, saying, "Technology has completely changed the notion of business integration. You cannot say the business is technology or technology enables the business—they are one and the same."
Your company will not be able to compete at scale and speed if delivery teams have not gone beyond typical IT-business hand offs to true convergence. This convergence extends beyond obvious points of technology dependence, such as an eCommerce website or managing internal productivity tools; it is happening everywhere.
"Metis Strategy helped us make big decisions on a number of key initiatives. Their real-world experience coupled with their ability to perform deep analysis gave our organization confidence in our new direction." – Gary Reiner
Still, many companies struggle with where to start on this transformation. Business function leaders often communicate high-level goals that are difficult for technology leaders to translate into concrete actions, and technology leaders often approach a problem by addressing the technology first, and the business outcome second. They end up six months into a "digital transformation" effort with a disparate collection of projects, but no cohesive sense of prioritization or interdependence to create a more tech-driven future.
The solution to bridge this gap between strategy and execution is for IT leaders to be better collaborators and communicators, and to understand the business and customer needs as well as their business partners do. But that is easier said than done.
Start by rooting your IT plans in a well-defined business capabilities map, and then transform the way that IT goes to market by driving cross-functional operating model convergence in the long term.
Defining business capabilities
Business capabilities are an integrated set of processes, technologies, and deep expertise that are manifested as a functional capacity to capture or deliver value to the organization. They outline "what" a business does, as opposed to "how" a business does it. They are the definition of your organizational skills, best represented in a landscape map that allows you to evaluate the full spectrum of capabilities against each other.
Business capability maps are not just about technology; these tools are designed to improve an organization's holistic ability to improve a business outcome, and in many cases, it is not the technology that is the constraint, but rather a process, skill, or policy issue.
Consider the process for onboarding a new employee. Strong onboarding capabilities make the experience seamless for the new hire. From the second an employee steps into the office, they might:
• Be welcomed at his/her desk by a hiring manager, who provides a building access card and computer
• Be given orientation training videos on the company's mission, security protocols, etc.
• Be added to email distribution lists, Slack channels, file access on shared drives, and to recurring meetings related to his/her role
• Be coached through benefits enrollment for 401(k), health-savings accounts, and vacation accrual
Business capability maps are designed to improve an organization's holistic ability to improve a business outcome.
There are various people, process and technology components behind each of the steps in the employee's journey. However, the employee does not—and should not—feel the transition between, in this case, HR, facilities, and IT.
If the desired outcome for this capability is to provide a seamless employee experience where the employee is productive in less than three days, the different functional areas should integrate their strategic plans to meet that objective. This is often challenging in an organization that thinks and acts in functional silos, but a capability-driven approach will bridge that gap.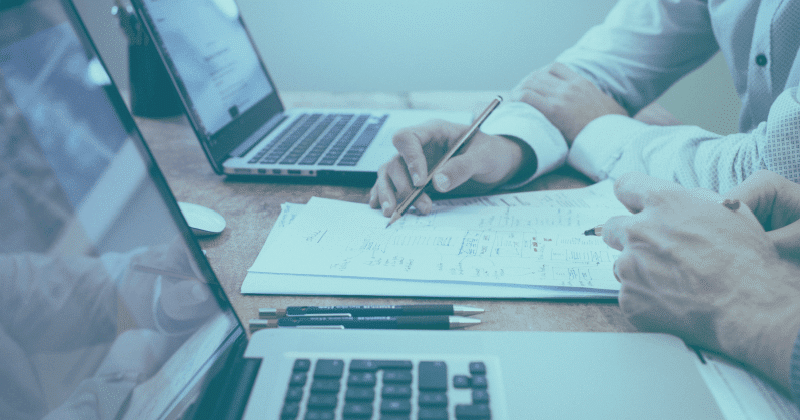 4-step approach to capability-driven IT strategy
1. Define the business capabilities
Many organizations have never formally documented their business architecture and therefore struggle to understand business priorities. To bridge that gap, IT will generally dispatch enterprise architects or business relationship managers to form bonds with functional leaders, understand their current processes, and identify the pain points. As a result, they map the business capabilities. This exercise elevates technology leaders and their business partners to common ground, on which both can add value to the conversation: one around business process improvement, and the other around technology enablement.
We generally suggest no more than four levels of cascading capabilities, with the fourth level most resembling the associated process. Keep in mind that business capability maps are not organizational charts. By definition, they are anchored by the business outcome, with many functional areas converging to realize that outcome.
2. Segment and prioritize the capabilities
Once you define your capabilities, prioritize them to help provide strategic direction to the organization. Not all capabilities are of equal importance to your ability to compete, so you need to ensure you are not boiling the ocean. While there is more nuance in practice, for simplicity, capabilities fall on a scale of achieving competitive parity through sustaining competitive advantage, and it is important to evaluate which are the most important to your business' success. This segmentation will not change tremendously year by year, unless there are major shifts in the competitive forces at play.
• Competitive advantage:
Capabilities that—currently, or in the future—are critical to creating or sustaining your market position in a fundamentally unique way. Customers will hire you because of these capabilities, your employees will love you for them, and your investors will celebrate the cost effectiveness that they bring. For example, you may be able to segment customers and tailor offerings in a way that economizes your marketing spend far better than a competitor. Or, if your competitor competes on price, you may compete on amazing customer service. Thus, you might prioritize your capability on managing customer cases. To be clear, further segmentation is needed within the "Competitive Advantage" bucket; remember: not everything is created equal.
• Parity:
Capabilities that maintain customer expectations and operational needs. You don't lose (but also probably don't gain) fans because of these capabilities. For example, your "process payroll" capability probably needs to stay at current levels, but it does not need to be the target of heavy investment and prioritization. This doesn't mean you don't invest in these areas. For example, Uber uses Stripe to instantly pay drivers, giving them cash in hand each day, but Lyft also offers this capability. Uber needs to continue to invest in this area to stay at parity, in the case that, say, Lyft started predicting revenue for drivers and giving them advances. Still, if the offerings are similar, they may not be a deciding factor for whether a driver goes with Uber or Lyft.
3. Evaluate capability maturity
Once you segment and prioritize your capabilities, you should evaluate the current state maturity for each capability, as well as the target future state. Evaluating maturity levels is as much art as it is science. As a result, the defining of maturity levels cannot be done independently, and often the conversation around why something is or is not mature is as valuable as whatever score you give yourself.
We recommend undertaking this exercise with cross-functional groups that have an understanding of the capability from different perspectives. We often evaluate capability maturity as a function of process definition, degree of automation, organizational reach, and the measurement of the business outcome. This evaluation will influence the prioritization of near-term investments and will not always coincide 1:1 with the segmentation mentioned above. For example, if you have low maturity in a "parity" capability, you would still want to invest in that capability to get it up to par.
4. Roadmap capability enhancements
Enhancing a capability may require investments in people, processes, or technology. Therefore, a converged team of business function experts and technology leaders should jointly identify improvement activities. IT should lead in aligning the technology services (if your organization uses an ITSM approach) and technical architecture needed to enable these capabilities—but all in the context of how the business process may change. Once you have aligned your technical architecture, IT can identify gaps and redundancies. For example, if you have multiple applications supporting your "expense management" capability, you might opt to undertake a cost-benefit analysis of maintaining all of the applications. Conversely, you might discover you have a prioritized business capability of sales forecasting without a technology architecture supporting or enabling that capability. You might identify this an area where a new technology services is needed to provide data analytics to the sales operations team.
Once developed, capability maps can bridge the gap between strategy and execution by driving organizational alignment around where investments are needed.
For example, we recently helped a growing technology company through this journey. The IT organization had been viewed as an order-taker, and it often struggled to get budget consideration for more strategic projects that would add value to the business, but the CIO was intent on evolving the organization into a more strategic partner.
The CIO knew that the convergence of business process improvement and technology enablement was key, so the team worked closely with business function leaders to develop prioritized capability maps across the organization. Then they leveraged the capability maps to identify areas in greatest need of investment, and in turn forced trade-off decisions that resulted in a meaningful prioritization of focus areas that galvanized the team. The converged business and technology teams, oriented around shared business outcomes, had threaded the needle from strategy to execution.
In the end, one of the business partners said, "We have tried to do this many times over the past six years, and this is by far the best it has ever gone." That is how IT goes to market differently, and wins.
Among other topics, Vince discussed the following issues with Metis Strategy:
How United Technologies approaches IT and digital in a way that maximizes synergies
How IT and digital are organized and governed within the organization
How United Technologies manages offensive and defensive capabilities
How United Technologies organizes its innovation functions into United Technologies Digital and United Technologies Research Center
United Technologies Digital Accelerator in Dumbo Brooklyn, how priorities are set, and the unique processes they employ
Vince's perspective on the advantages of companies operating at scale, versus the advantages of a digitally native organization
How United Technologies manages cybersecurity risk as an increasing number of its products are connected to the IoT
Vince is the Senior Vice President, Digital and Chief Information Officer of United Technologies Corp. (UTC), an industrial conglomerate and military contractor with over $57 billion in revenue. Since joining UTC in June of 2016, Vince has been responsible for the strategic direction of the company's global IT operations, including the continued implementation of UTC's digital strategies, and identifying opportunities that harness and leverage data to create value for customers and increase UTC's operational efficiency.
Prior to joining UTC, Vince held a number of executive positions as General Electric, including most recently as Chief Operating Officer for GE Digital. Prior to the COO role, Vince was the General Manager, Cloud Services & CIO of GE Digital. Before GE Digital, Vince spent time as both the CIO & Lean Leader and CIO & Quality Leader of GE Power. Prior to GE Power, Vince was the CIO of GE Corporate.
Vince earned a Bachelor of Science in Information Systems and Marketing from the State University of New York at Albany
Podcast: Play in new window | Download
Subscribe: Apple Podcasts | Google Podcasts | Spotify | Email | | More
Among other topics, Diane discussed the following issues with Metis Strategy:
How IT is structured within Textron, and how dual reporting structures are used to enable business-unit IT and enterprise-level IT effectively collaborate
The criteria that business units use to find a balance between shared services and specialized solutions
How Diane's strategic plan – which focuses on (1) advancing the business, (2) making IT easy, (3) protecting the enterprise, and (4) succeeding with talent – keeps the business units moving in a coordinating direction while allowing variability for specific strategies
How Diane uses ideation events and hackathons to drive innovation across the business and provide the environment for employees to grow outside of their comfort zone
How IT is made easy by emphasizing communication and maintaining comprehensive knowledge bases on IT tools
Diane's career progression, and why she advises aspiring CIOs to gain experience both inside and outside of IT
Eye on the trends: the diffusion of technology through all business functions, and machine learning and artificial intelligence
Diane is Executive Vice President and Chief Information Officer of Textron Inc., a $13.8 billion aerospace, defense, and industrial conglomerate that owns well-known brands such as Bell Helicopter and Cessna. Diane has been CIO for nearly five years and is responsible for managing the business unit CIOs and directing the day-to-day activities of Textron Information Services (TIS), including TIS executive staff. Diane oversees Textron's Information Management Council and manages Textron's information technology supplier and outsourcing relationships.
Prior to becoming CIO of Textron Inc., Diane was VP and CIO of Textron Systems, one of Textron Inc's many business units. Diane joined Textron in 2007 as the Director of IT Services and Support for Bell Helicopter. During her five years at Bell Helicopter, Diane expanded her focus into areas encompassing business application technologies and special projects focused on modernizing technology systems. Prior to joining Textron, Diane was VP of Information Services at Sonitrol. Prior to Sonitrol, Diane was SAP Program Manager for Honeywell Defense & Space. Before Honeywell, Diane spent five years as CIO of Ultrak. Earlier in her career, Diane was a manager at Ernst & Young.
Diane received a Bachelors of Science in mechanical engineering from the University of Notre Dame, and an M.B.A. from the University of Chicago Booth School of Business.
Podcast: Play in new window | Download
Subscribe: Apple Podcasts | Google Podcasts | Spotify | Email | | More