676: In this interview, four executives from the financial services industry give their perspectives on talent, data, and innovation at their respective companies and what the future of the industry looks like. Citizens Bank's Michael Ruttledge discusses the company's in-house engineering academies and training programs and how automation is helping with a more efficient self-service-focused customer experience. Comerica's Megan Crespi covers the DE&I recruiting programs at the company and her thoughts on the "Amazoning" of customer expectations. Ally Bank's Sathish Muthukrishnan talks about leveraging data to differentiate the digital-born company from its competitors. Finally, Truist's Scott Case gives insight into the merger of BB&T and SunTrust that formed the company and how its Digital Straddle helped facilitate the merger during the pandemic.
Also available on YouTube:
Podcast: Play in new window | Download
Subscribe: Apple Podcasts | Google Podcasts | Spotify | Email | | More
667: In this interview, Dave covers the topic of how Upstart is leveraging artificial intelligence models to increase people's access to credit. He provides an overview of the company's business model, how it collects the data it uses across multiple constituents, and the learning process he went through during the development of the company. He then describes the way artificial intelligence fits into the model, why this approach is its differentiator, and what hurdles he faced along the way. Finally, Dave talks about the company's IPO, why this was the right time to go public, and how his experience building out Google's cloud business set him up for success with Upstart.
Also available on YouTube:
Podcast: Play in new window | Download
Subscribe: Apple Podcasts | Google Podcasts | Spotify | Email | | More
649: In this interview, Kathy discusses how she is driving the modernization and simplification efforts at the company to evolve the customer interactions from a digital perspective. Kathy also gives her perspective on the war for talent and how her experience starting her role during the pandemic has informed her view on remote onboarding. Finally, she shares a few lessons learned from her diverse array of experiences, what the future of women in tech looks like, and the various trends in technology that she is keeping her eye on.
_____________________________________
This episode is sponsored by Splunk and Cisco.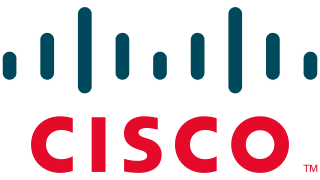 Podcast: Play in new window | Download
Subscribe: Apple Podcasts | Google Podcasts | Spotify | Email | | More
Ather Williams III is the Senior Executive Vice President and Head of Strategy, Digital Platforms, and Innovation at Wells Fargo, a post he has held since October of 2020. In that role, he leads corporate strategic planning, defines and manages digital platforms and capabilities, and oversees innovation priorities, opportunities and company-wide efforts to drive transformation.
Williams strategy role cuts across the five business lines at Wells Fargo, three of which are focused on consumer and two of which are focused on enterprise customers. "We work across those businesses, across all of our range of capabilities, covering our 69 million customers, and all of our functions to put together a coherent strategy to serve those clients in an innovative way," noted Williams.
One of the key strategic pillars that that Williams and his team has defined and is helping to drive focuses on technology and innovation and having a digital-first, mobile-first, though not mobile only, mindset. "Digital platforms are a natural place to sit with me because it is a transformation of how we bring together a consistent consumer experience that starts with mobile across our deposits and payments business, our consumer lending business and our wealth management business," said Williams. "[This intersection] will easily migrate across our other channels, be it an ATM, a branch or a financial advisor's office."
Williams considers the innovation part of his mandate to be the "fuel for the future." The inspiration for that innovation often comes from interactions with customers and the needs they articulate, and the innovation is then driven by the team he has at his disposal within Wells Fargo together with a partner ecosystem he has curated. By way of example, Williams noted customers' desire to rethink how they move their money around the world or new ways of investing their money. He also noted working with customers on how best to decarbonize. Wells Fargo makes its innovation channel accessible to customers and the broader ecosystem can help bring those ideas to life.
Williams noted that the pandemic has been a remarkable accelerant for mobile adoption. "All the metrics I look at weekly on our digital platforms, how we are performing and interacting with our clients, they are all up double digits year-over-year, and it is continual growth," he said. "On the consumer side of the house, mobile is our number one channel. Between mobile and online, we have about just shy of two billion interactions with our clients every quarter."
Williams is quick to add that these growth figures are not the death knell to Wells Fargo's branches, however. He offers coin and currency transactions and mortgage initiation as two of a variety of examples of interactions that customers are often more comfortable doing in the branches. Williams describes the strategic approach the company is taking as mobile first but not mobile only. "Making that transition from being what a lot of banks traditionally have been which is a physical interaction first, technology supporting it, to being a technology led, physical supporting it," Williams highlighted. "That flip is what we are driving from a strategy perspective."
The company has also flipped the traditional script on how innovation happens. It used to be that companies like Wells Fargo built products and technology internally without outside partners to speak of. Counterexamples include payment networks for credit cards, or for clearing payments internationally, but these were exceptions rather than the rule. "Increasingly, banks are becoming ecosystem orchestrators where we build some stuff, but we enable you to experience it through APIs," offered Williams by way of example. "That change, going from a very inwardly focused culture to an outwardly-focused culture, meaning engaged in the broader ecosystem for our clients, has been a big change." Williams underscored that this trend happens both on the consumer and on the wholesale side of the business. Now enterprises bank through their ERP system in their treasury workstation. Wells Fargo has developed a means of plugging into that.
When asked how he measures innovation, Williams volunteered velocity of ideas through the company's pipeline. "We run a funnel process and I measure ideas in and ideas we push into production, but it is also how quickly we can churn them through," he noted. "Anything in the cryptocurrency area for example, is changing so rapidly that, I just need to make sure that we are getting enough reps or enough at-bats on things to see what might stick." He also indicated that he is mindful of patents filed by the company. He also mentions that it is no longer useful to simply benchmark Wells Fargo against other banks, as had been the primary measuring stick used. "We look at some companies that are traditionally very innovative, mostly in the tech space but not necessarily banks," said Williams. "I do look at how quickly they are launching new products, and how they are driving the industry."
Each of the line of lines of business has a strategy and innovation lead. Their main job is to help each business think about how they are going to meet those changing customer needs and how the company will respond to competitive forces. Additionally, these leaders investigate problems Wells Fargo is trying to solve and then tap back into that innovation stream of what is happening in the market. There is also a team that is focused on innovation strategy. That team is "focused on thinking about what is five or ten years out that we need to keep our eyes on," Williams said, "It can be a technology thing, or it could be an industry trend thing that we can see is going to impact us."
The leaders of each of these teams come together with some frequency to share insights and to identify points of collaboration. The innovation team drives research and development, as well as the pilot and deliver, test and learn continuum to scaled ideas. "We get an idea such as cross border money movement over the distributed ledger," said Williams. "Here is the client, here is the business case, here is the client scenario, how do we make that happen? You pull it into the lab, you can stand up a prototype and get it to run. Then once you get to a certain place, you can commercialize it and you flip it back into the business."
This well thought out innovation engine is already bearing fruit, and Williams is confident that the best is yet to come.
Peter High is President of Metis Strategy, a business and IT advisory firm. He has written two bestselling books, and his third, Getting to Nimble, was recently released. He also moderates the Technovation podcast series and speaks at conferences around the world. Follow him on Twitter @PeterAHigh.
Carol Juel has been the chief information officer at Synchrony Financial since the company's creation, after it spun out from General Electric just over seven and a half years ago. She had worked at GE for the decade prior to that. In the early stages of Synchrony Financial's existence, Juel had the opportunity to think about new beginnings as to how a modern technology organization should function to best support a new, already scaled and growing business.
Like many CIOs, Juel introduced agile methods as a primary process to develop new initiatives within the technology realm. Like many peers of hers across industries, the iterative approach, engaging the intended audience and users in the process from ideation through to completion ensured a better end product, and it reduced the risk that time and money would be invested only to conclude with a collective yawn from customers, for example. Every project has degrees of uncertainty and risk associated with them, especially if they are truly innovative. If you are batting 1.000, you are not innovating, after all. Therefore, when contemplating scenarios where uncertainty reins, greater degrees of cross-functional collaboration are essential, and they can get the collective batting average higher for the technology and digital teams as a result.
Come March of 2020, we all entered perhaps the greatest period of uncertainty as the consequences of the pandemic on our personal and professional lives began to be reconciled. The progress Synchrony Financial IT had made in instituting agile gave Juel an idea. Why not make the executive team (the chief executive officer and his reports) an agile team of sorts? One of the key aspects that Juel thought would facilitate setting a path during unprecedented times was the concept of the daily stand-up meeting. "Agile stand-up meetings, for those who have never been to one, are a very specific meeting," said Juel.
"Once or twice a day, the team gets together to communicate information. You're talking about what you need, you're making decisions and you're talking about blockers. [By the conclusion of each meeting], everyone is clear about the actions that need to be taken, who is accountable and what's going to get done by the next agile standup meeting."
This was the new way of working for the Synchrony executive team, but those executives already had seen the great strides the technology team had made in leveraging the same methods, and this made the case very easy for Juel to implement this among her peers and with her boss, the CEO. "It was a conversation on an afternoon, and by the next morning we had our first executive-level stand up meeting." Juel served as the scrum master for the team, helping the team streamline the methods used to achieve their goals.
The advantages were legion. Issues were discussed as soon as they were identified, common approaches to rectify those issues were developed almost immediately and with broad buy-in from across the team, the consequences of those decisions were monitored real-time and any course correction could be made quickly. The speed of decision making hastened and the pathway to value shortened just as fast.
"There was so much uncertainty at the outset of the pandemic. What consumer spending was going to look like? How would the job market evolve? Having tools as a leadership team that allowed us to work differently to respond to this unprecedented set of challenges was exciting." This fostered a broader agile cultural change across the company. As the executives learned more about these methods, they began to deploy them with their own teams. Thus, the speed of all teams began to hasten in ways akin to the change that the technology team had experienced in the early stages of its agile journey. Juel credits these changes as critical factors in allowing Synchrony Financial to launch both Verizon's and Venmo's first ever credit card programs. Both happened in record times remotely.
The agile approach led to creative thoughts on how best to enhance the experiences of employees during trying times. As it became clear that normalcy would not return by the time schools let out for the summer, it also became clear how disruptive it would be for many to have kids at home all day without typical summer outlets like camps. This is where the immersion of the executive team in the agile principles shined. The leaders of Technology, Marketing and Human Resources worked together to design the camp. "The goal was to help school age children to have engaging activities that would be inspiring," Juel said. "Older kids could help design programs for younger kids. Employees served as mentors for all, and different employees took responsibility for developing different modules." These would include everything from learning how to do a cartwheel to STEM classes.
Not only did this fill a need that was a source of anxiety for employees, but it strengthened the community across Synchrony Financial, as employees helped other employees' children.
A little more than a year into the pandemic, in April 2021, Brian Doubles was named chief executive officer of the company. As with any leadership change of this magnitude, it provided a reason to rethink Synchrony Financial's operating model. One of those would bring technology and operations together under Juel's leadership, as she took on the role of chief technology and operating officer. As technology became more pervasive across the operations, the tie between the two became clearer, and in a period of dramatic change the value to be derived by linking these functions in a new way was profound.
As her influence inside of Synchrony Financial grew, so too did her reputation outside of the company, as well. She would be asked to join the board of Brighthouse Financial in the fourth quarter of 2021, joining a select but growing group of enterprise technology leaders who have been asked to join boards.
By thinking more expansively about her role as a technologist, Juel fostered resilience in the business operations (eventually taking over responsibility for business operations), resilience in the families of employees, and became a board-level tech executive in the process. This is a great example of the great work done in IT finding broader applications and increased value through the creative thought process of a strong leader.
Peter High is President of Metis Strategy, a business and IT advisory firm. He has written two bestselling books, and his third, Getting to Nimble, was recently released. He also moderates the Technovation podcast series and speaks at conferences around the world. Follow him on Twitter @PeterAHigh.
638: In this interview, Santhosh Keshavan, EVP and Chief Information Officer of Voya Financial, focuses on growth through innovation and simplification to create efficiencies to deliver a better experience for Voya's customers. Santhosh discusses the role digital plays in interactions with customers and how it has evolved over the last few years. He also talks about efforts at the company to simplify tech and digital as a source of growth and shifting the mindset at Voya to focus on both simplification and innovation. Santhosh goes over the role of data at Voya, other areas of innovation that his team is looking at, and creative ways he has identified and recruited talent during a time of high attrition. Finally, Santhosh gives a couple of tech trends that have been on his radar as he continues to grow the company.
Also available on YouTube:
_____________________________________
This episode is sponsored by Cisco.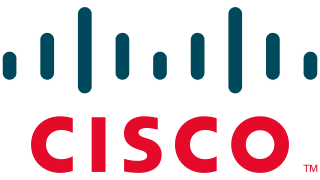 Podcast: Play in new window | Download
Subscribe: Apple Podcasts | Google Podcasts | Spotify | Email | | More
636: In this interview, Brett covers the importance of creating digital competencies and weaving them into the fabric of the organization. He gives an overview of Thrivent's business and the two sides of his purview in digital and technology as well as why he feels his role as Chief Digital Officer is temporary as he shifts digital competencies to be incorporated into the overall company. He then provides the necessary components of transforming Thrivent into a digital-first organization and how the role of IT has transformed into a driver of the true customer experience. Finally, Brett shares the commonalities finance shares with retail when it comes to digital adoption, his view of the tech talent coming out of the Twin Cities, and the trends in digital and technology that he is particularly interested in.
_____________________________________
This episode is sponsored by Cisco.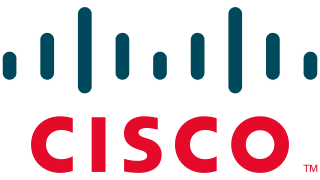 Podcast: Play in new window | Download
Subscribe: Apple Podcasts | Google Podcasts | Spotify | Email | | More
631: In this interview, Amir and Dean discuss scaling artificial intelligence as a method of delivering innovative customer experiences. Amir begins by talking about how AI/ML creates value at the highest level at Discover and what the team structure looks like when bringing these innovations to market. Dean talks about how AI is used along the customer journey at Guardian Life and provides a few use cases of how automation is improving business results. Both executives then share insight into how they are integrating cross-functional product teams with the operations of the company.
Also available on YouTube:
_____________________________________
This episode is sponsored by Splunk and Cisco.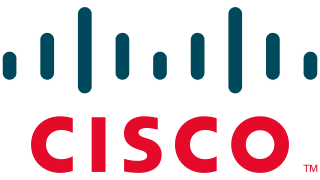 Podcast: Play in new window | Download
Subscribe: Apple Podcasts | Google Podcasts | Spotify | Email | | More
626: Ather discusses the strategic changes at the company and how the three verticals he leads work together. Ather describes his purview in each of the verticals he leads; Strategy, Digital Platforms, and Innovation; and reflects on how the digital- and mobile-first strategy has evolved in the financial services industry. He talks about the ecosystems he's built at the company, how they help knit together the three verticals, and what degree of coopetition exists in the space. Ather shares how good corporate strategy has changed in a time of digital disruption and what he believes successful innovation looks like. He shares how Wells Fargo's Innovation Team operates and how it evaluates the true value-add innovations that will change the needle at the company. Finally, Ather looks ahead at increasing diversity, equity, and inclusion at the company, what the future of work looks like, and trends in technology.
Also available on YouTube:
_____________________________________
This episode is sponsored by Transmit Security.

Podcast: Play in new window | Download
Subscribe: Apple Podcasts | Google Podcasts | Spotify | Email | | More
621: Michael discusses the development and implementation of Next Generation Technology at Citizens Financial. Michael begins with his purview as Chief Information Officer and describes the Next Gen Tech Transformation Program at the company. He talks briefly about the broader impact of IT, enhancing engineering talent through leveraging partners and in-house academy programs, and building up the momentum for using APIs at the company. Finally, Michael provides an example of the Next Gen Tech in action at the company, what the process of modernizing a 200-year-old company looks like, and trends in technology that he sees as being important in the years ahead.
Also available on YouTube:
_____________________________________
This episode is sponsored by Zoho.

Podcast: Play in new window | Download
Subscribe: Apple Podcasts | Google Podcasts | Spotify | Email | | More