689: Earl discusses the company's strategic pivot to focus on agility, resiliency, and business capability management. Earl begins with an overview of the company's business and his role as CIO. As CIO, he covers the areas of importance on his priority list, the new business engagement model he has driven at the company, and the change management that arose as a result. Earl also speaks on bringing diversity into the workplace and the work he and others are doing to increase diverse talent in the workplace through the TechPACT organization. Earl also talks about the company's increased focus on cybersecurity and how he is training his employees to be "CyberSMART". Finally, Earl shares the trends in technology that he is looking forward to and gives advice on how others can reach the same level of success as he has had throughout his career.
Also available on YouTube:
_____________________________________
This episode is sponsored by Cisco.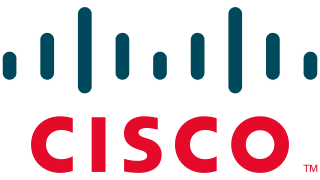 Podcast: Play in new window | Download
Subscribe: Apple Podcasts | Google Podcasts | Spotify | Email | | More
When you think about my entire strategy, it's really about unleashing the full power of IT through applying the business orientation to our Renovate program, building and delivering self-directed teams in empowering our organization, and building a new and deeper engagement model with the business